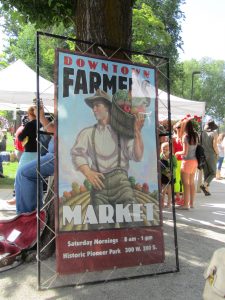 The Salt Lake Downtown Farmer's Market officially began this weekend at Pioneer Park – Farmer's Market season has arrived!  All over the state other markets are getting ready to open, or have already done so.  Market season is one of the definitive signs that summer is starting, and even in the early weeks of June there is a lot to take in.
Of course, there are the vegetables and produce.  Early in the season many farms have greens and asparagus for sale – but we did see bunches of radishes, turnips, and even some tomatoes making an appearance.  In need of a new recipe for asparagus?  Check out our post from May 21 – It's Time to Get Grilling!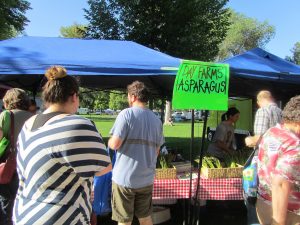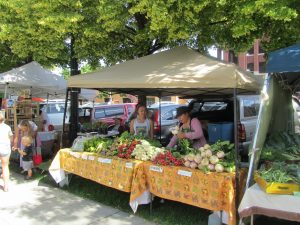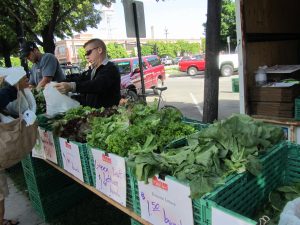 If you have been to farmer's markets before, you know that part of the experience comes from the crowds of people, artists, and musicians who create the soundtrack for your day.  There were many local musicians of all ages playing various melodies during Saturday's market – from guitars and violins, to a piano pulled by bicycle.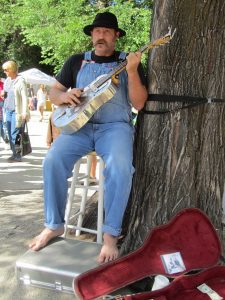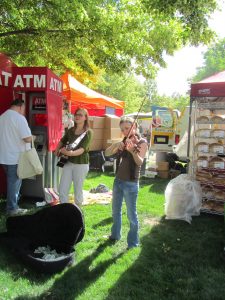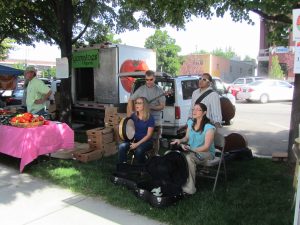 Aromas from the food vendors make it hard to leave the market without a bite to eat – and this Saturday was no exception.  You could find a whole meal and try some new ethnic foods or take advantage of the bakeries offering fresh breads and pastries.  There are so many choices that you could probably try something different each weekend this summer!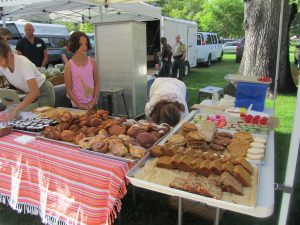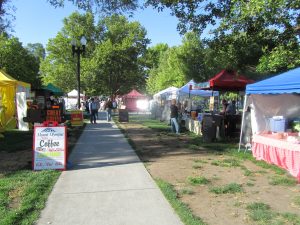 The vegetables, the music, and the food are a large part of the market experience, but in some ways they do not even begin to scratch the surface.  When it's time to go home, they even have a veggie valet to hold onto your purchases while you pick up your bike or vehicle.  We are looking forward to many more weekends this summer taking it all in!  For more information, be sure to visit this website:  Downtown Salt Lake City Farmer's Market.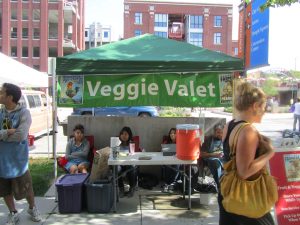 Where are your favorite markets located?  Do you have a good market near where you live?  Tell us about it in the comments below!