Picky eaters. Every parent runs into this problem at some point (or points) while their children grow up. This stage may last a few days, months, or even years. Parents worry about their children's pickiness and whether or not they're getting the important nutrients and energy they need to grow, learn, and well just be kids. One of the aims I see in promoting kids nutrition is getting them more familiar with and part of the meal planning & preparing process. Many helpful tactics to get kids to try more foods are along these lines. Unfortunately, adult and child nutrition are two different beasts. As a non-mom (is that even a term? well, you get it), and someone who spends her time counseling people on weight loss and general diabetic eating patterns, I know little on how to help picky eaters broaden their food horizons. Luckily, there are a number of resourceful and honest dietitians who focus on child nutrition, who share their own experiences and tips to get their own kids to eat a wider variety of foods (yes, believe it or not, dietitians kids aren't always the best eaters!). Let's look to them for advice.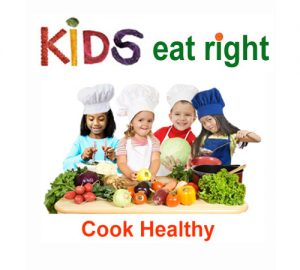 First of all, let's look to our own local RD, Paige Smathers. Here's her post on picky eaters- http://www.paigesmathersrd.com/#!Tips-for-Parents-with-Picky-Eaters/c97y/5C671AEB-A699-457D-9C2D-7F5F0ED70724
Also, Sally, of Real Mom Nutrition provides great tips to help your kids eat a wider variety- http://www.realmomnutrition.com/2015/01/12/10-tips-pleasing-picky-eaters/
Finally, Janice & Liz of Meal Makeover Moms provide a long list of tips to help with picky eaters- http://mealmakeovermoms.com/mealtime-tools/picky-eater-makeover/
Seriously, I've given you a treasure trove of ideas to help your kids eat a wider variety of foods. Good luck and happy -almost end of- Kids Eat Right month. It's been fun.
-Rebecca