Welcome Summer!!
We've just entered summer with the Summer Solstice on June 20, 2016. This year the solstice also fell on the same day as the full moon. The last time this happened was in 1967, and the next one won't be until 2062 – a rare occurrence indeed!
June's full moon is also known as the "Strawberry Moon." This is because the Algonquin tribes, once spread across North America, knew this full moon was a signal to begin gathering up ripe strawberries.
Strawberries are a great source of nutrients, add a splash of color, and taste best when they are in season. Why not follow the Algonquins' example and try some of these great ways to enjoy strawberries this summer?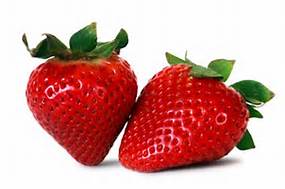 Strawberries are a great addition to a bowl of yogurt, oatmeal, or cereal.
Mix them into your morning smoothie.
Eat them fresh! They make a refreshing and nutritious summer treat.
Make some fun fruit kabobs with strawberries and any other fruit. Try them with sliced bananas, grapes, or blueberries.
Top off a slice of summer cake with some delicious strawberries and dollop of whipped cream.
Toss them onto your salad for a sweet taste and some rich added color.
Strawberries make a great topping for toast or bagels.